Last spring, when I couldn't find a single virus cleaning product on the shelf, I went on a hunt to find something. I stumbled upon the FDA list of approved virus killers, and lo and behold. A NON TOXIC version. One that is safe for pacifiers, and literally everything else in the house. And it kills Covid. Color me flipping excited. I ordered it immediately. It has been a few months, and I'm here to give you my full review of Force of Nature (so that you can get it before flu season starts and they get slammed). There are some amazing discount codes this month, so stay tuned (and I have one below).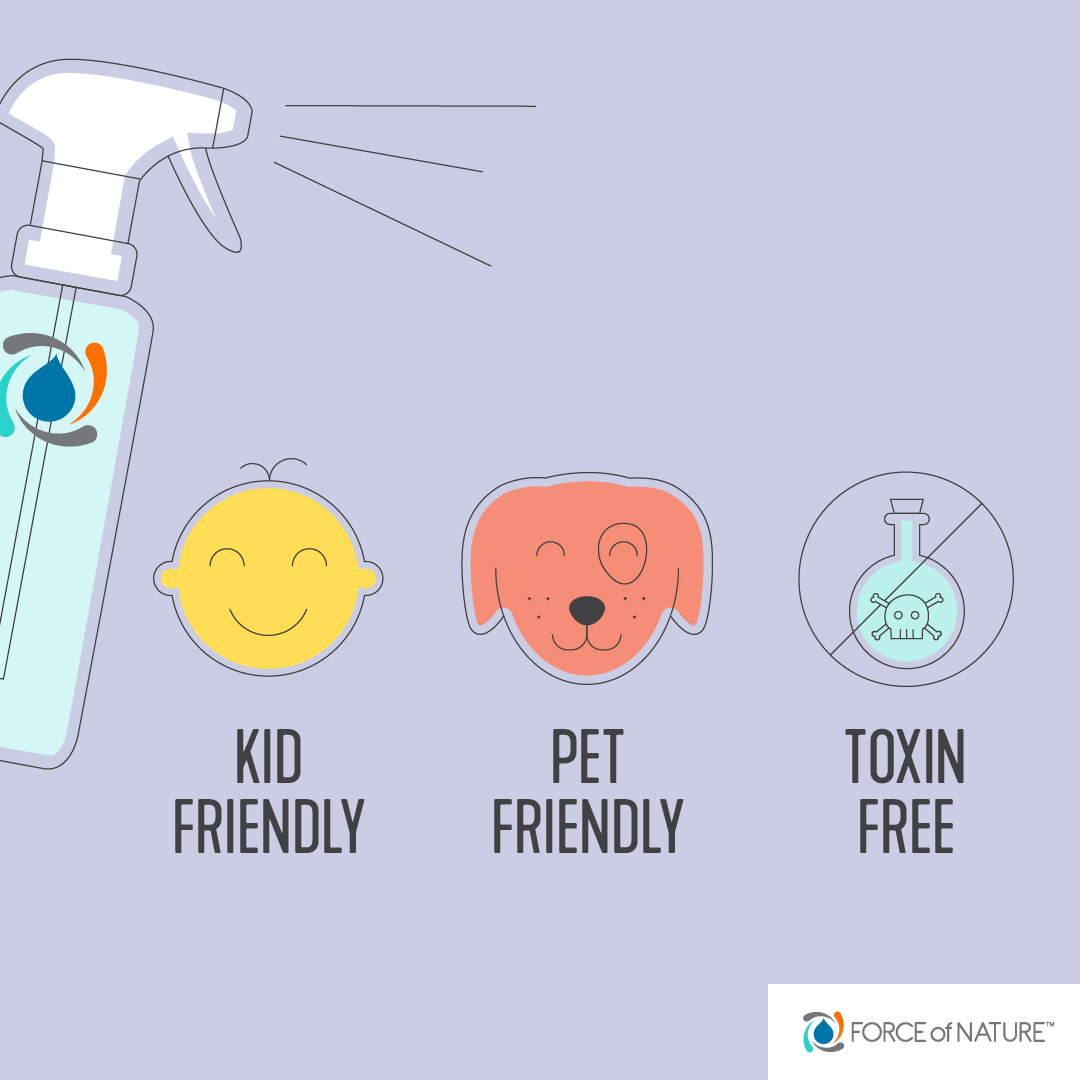 By reading beyond this point, you are agreeing with my updated privacy policy (found here), and my use of commissioned based links.
So I have had mine for about 6 months and I love it. We set our delivery to the automatic delivery every 2 months, and I think that is the perfect window for our family.
It smells a little bit like the pool, and has no fragrance added. I actually like it, but I know I'm weird.
We have used it to clean the carpet, and upholstery. It works. Not a heavy duty spot remover, but it works for the simple things that need to come up. (Even on my white couch.) Again, if its a really tough stain, it won't remove it. You will need the big guns for sharpie. BUT, if some little (self created) heathen hoarde somehow manages to get poop on the floor? Rest assured that those germs are gone. I might not use my favorite reusable paper towels for those. That mess would require trashable paper towels. LOL.
Here is a link to my FAVORITE reusable paper towel. Click here to take you to the Etsy shop. She has lots of fabric options so that it matches your decor!
Force of Nature works on every surface that I have tried. I have used it on my hardwood, toys, surfaces, countertops, carpet, tile, walls (OMG my kids are messy disasters LOL). That list was mortifying. Does anyone else live like this? Ha!
I am about to order ANOTHER refill pack, but moving will do that to you. I have had to clean all the things. I am going to give you the good code for now, but I will update this post to make sure you always have the most up to date discount code available.
The only
thing that I found it didn't do as well as I hoped was some yucky mold in our new rental. I will be very glad when we move out LOL. I hate having toxic chemicals.
Please take a picture of yourself and tag me on instagram. I would love to see my force of nature army!
STANDARD FTC DISCLOSURE: In order for me to support my blogging activities, I may receive monetary compensation or other types of remuneration for my endorsement, recommendation, testimonial and/or link to any products or services from this blog. Please note that I only endorse products that are in alignment with Stained with Style's ideals and that I believe would be of value to my readers. Stained with Style is a participant in the Amazon Services LLC Associates Program, an affiliate advertising program designed to provide a means for sites to earn advertising fees by advertising and linking to Amazon.com. Stained with Style is also a participant in the Ting, Share a Sale, Rakutan, and Instant Pot affiliates programs.