It's almost the holiday time, the perfect time of year to take amazing candid pictures of your kids, and I am sharing my two go-to apps to make your pictures pop. The only problem with the holiday photos is, indoor lighting. Everything is so dark and just isn't that cute. Well, I have discovered a couple of free or inexpensive apps that can make those phone pictures.
This post contains affiliate links, and here is a link to my updated privacy policy.
You can also check out my Instagram story highlights for video proof of how I do it.
The first app that I love love is Color Story.
Y
ou can take almost any dark, or just not that great picture, and transform it into something else. The best part is that the foundation features are totally free. I have never had to upgrade it!
Let me show you a little bit. This is the original picture, taken in my car.
And here is the one I edited Using Color Story...
The difference is subtle, but it makes a difference. I raised the brightness, saturation and vibrance...just a little. Be careful with saturation and vibrance, or you will look like an oompa loompah.
Snapseed is number two...
Snapseed is the other one that I love. It can reduce this blemishes on your face really easily. It's pretty awesome how I can look horrible, magnify a picture, and fix-it. It is also free! Here's an example of what I'm talking about. I hate this picture, and I hate posting it like this!! But its real. This is indoor fluorescent lighting, with a stressed out face, and bags under my eyes.
This is the edited version from SnapSeed.
I used the heal tab under tools tab, zoomed in on the bags, and made them go AWAY. Then I went to looks, and picked a preset. As I was just posting in stories, I didn't care if it was perfect. It goes away in 24 hours. HA!
Not the exact same, as SnapSeed changed the original.
Often I will take a picture from Snapseed, and then change the colors on Color Story. Bam! Do you want a more in depth tutorial? If so, I highly recommend this Ebook by Jill Krause from Baby Rabies. She has generously given a 25% discount to my readers! You can use the code STAINEDWITHSTYLE, and follow this link! I use these tools every day to edit photgraphs.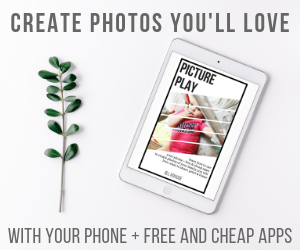 STANDARD FTC DISCLOSURE:
In order for me to support my blogging activities, I may receive monetary compensation or other types of remuneration for my endorsement, recommendation, testimonial and/or link to any products or services from this blog. Please note that I only endorse products that are in alignment with Stained with Style's ideals and that I believe would be of value to my readers. Stained with Style is a participant in the Amazon Services LLC Associates Program, an affiliate advertising program designed to provide a means for sites to earn advertising fees by advertising and linking to
Amazon.com